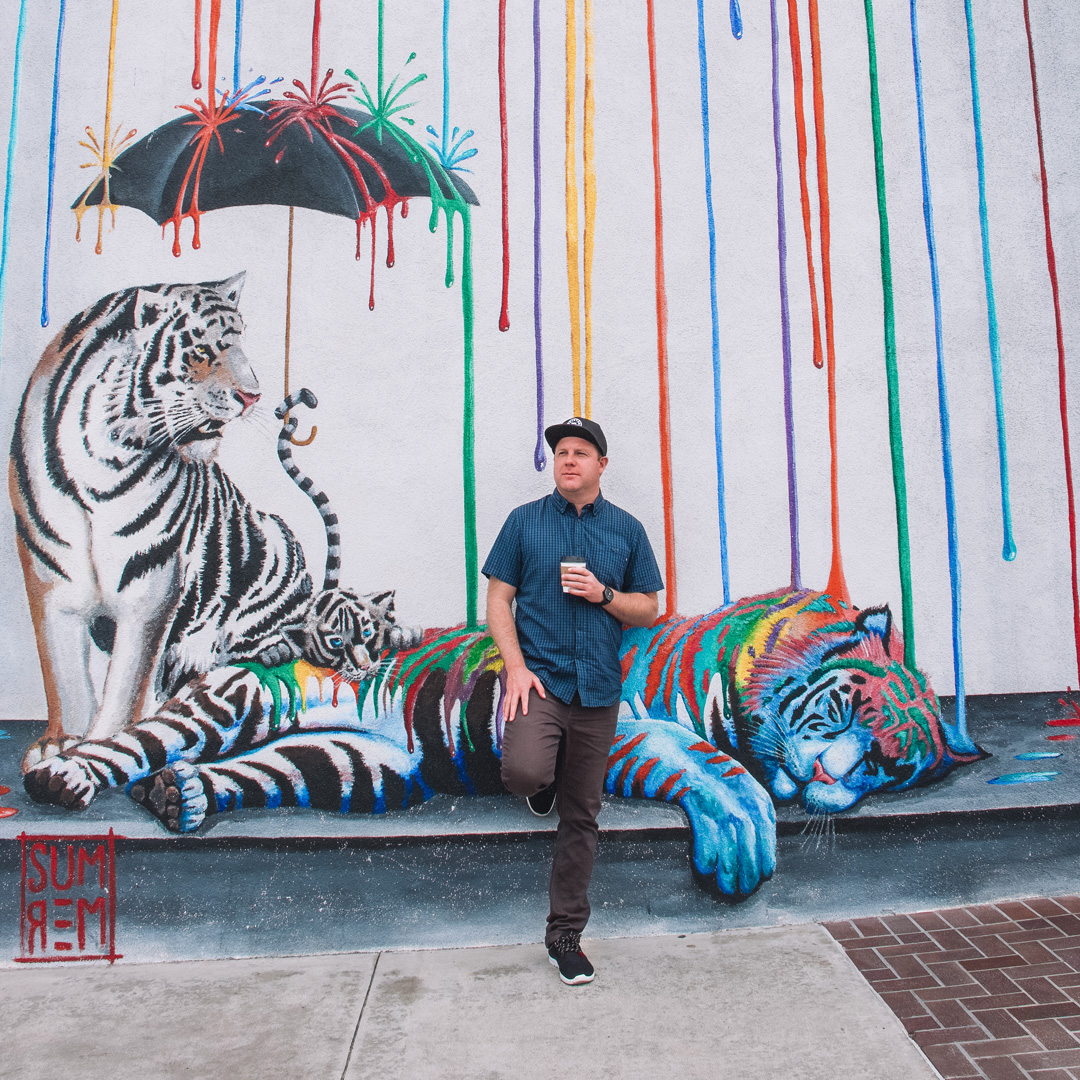 I was recently featured under the Alumni Stories section on the Art Institutes website. I graduated from the The Art Institute of California San Diego back in 2009 with a Bachelor's in Computer Science and a major in Web Design & Interactive Media. To learn more about my story since graduating college and starting my own business, read below.
The Art Institute of California—San Diego, a campus of Argosy University
Drew Waltman – Web Design & Interactive Media
Runs a Digital Agency that Focuses on Helping Small Businesses
As the CEO and founder of Waltman Design, Drew Waltman is responsible for running the day-to-day operations of his digital agency that focuses on small business web design, development, and SEO services. He says that his workdays are spent learning about industry trends, addressing calls and emails, and working on projects. Drew also sets aside a period of each day to work on client relationship management. "I will check-in with past and potential clients and follow up on leads," he says. He completes his day by watching tutorials on Photoshop, Illustrator, HTML, CSS, JavaScript, and SEO skills.
Before opening his own business, Drew worked as the webmaster for the University of California, San Diego news center website. "To this day, that is one of the highest trafficked websites I have ever worked on. During my time at UCSD, I started building my freelance business by taking on side projects for friends and family," he says.
Drew had a goal to run his own business—and he made it a reality in 2012. "I jumped headfirst into projects and started out locally working with people I knew and mom-and-pop shops" He runs the business out of a coworking office called BLOC, which keeps overhead costs relatively low. Drew created a virtual agency that allows him to offer quality services at an affordable rate. His team of five contractors includes a user interface designer and front-end developer, a backend developer, graphic designer, copywriter, and search engine optimization specialist.
He says that his education at The Art Institute of California—San Diego sparked his passion to learn more. "Since that time, I have grown a lot as a person and have honed and improved my skillset. I feel in control of my life and where I want to go with my career."